Tri-State College & Career Roundtable - Exhibitor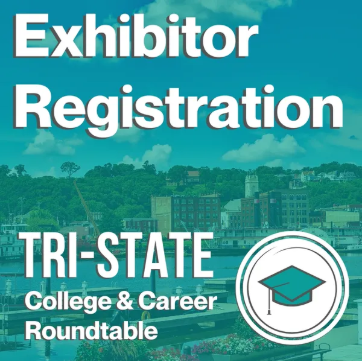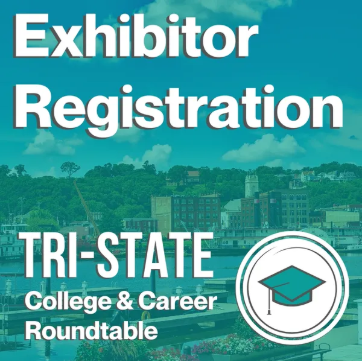 Tri-State College & Career Roundtable - Exhibitor
Description: The Tri-State College and Career Roundtable is on October 11, 2019, at Clarke University is designed to connect educators, college faculty and advisers, business professionals, and community leaders together to support all students in their post-secondary success. This event will engage participants in conversations regarding college and career readiness, best practices and research, and advocating for underrepresented populations.

**Exhibitor registrations include one table.
** Staffing an exhibitor booth at our conference includes one attendee registration. Meals are provided for that one registration. If you have other staff members who are attending and are wanting to partake in meals, they will need to complete the attendee registration form.

Time, Date and Location:
October 11, 2019
9AM - 3PM
Clarke University
1550 Clarke Drive
Dubuque, Iowa 52001
Registration opens at 8am. The symposium will run from 9am - 3pm.
Pricing: $250 - Exhibitor Registration

Refunds: All registrations are nonrefundable. Registrations can be transferred to a different name for those who cannot attend.
For any questions or to pay by PO or check, please call 515-381-0588.